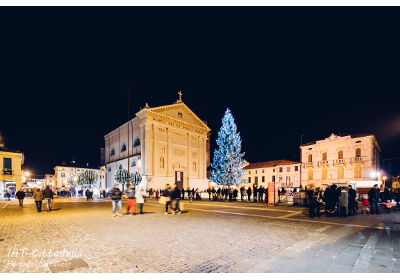 During Advent and over Christmas there is a little Christmas market in Piazza Scalco with quaint little houses made of wood, where food, wine and artisan products are sold.
The shops have extended opening hours and the streets of the old town are lit with fairy lights and filled with music, creating a very Christmassy atmosphere.
In the Church of the Torresino there is a crib scene. This exhibition aims to highlight the creative and passionate work of the artists and artisans in the area, who year after year recreate the Nativity in an ever new and original way.